Gentlemen of Harmony is proud to have the following quartets associated with our chorus. We endorse all of them as excellent singers and entertainers, suitable for any occasion...
---
Sing-Capella
Sing-Capella is a popular choice of entertainment at banquets, concerts, parties and church services in South-Western Ontario. With a repertoire including contemporary pop, country, gospel, traditional barbershop and parodies, their unique blend of voices in barbershop harmony is appreciated by music lovers of all genres. The Norfolk Musical Arts Festival awarded Sing-Capella the trophy in both 2017 and 2018 in the vocal duet, trio and quartet category.

As members of the championship chorus, The Gentlemen of Harmony, and comprising Sing-Capella Quartet, shown below from the left are Ross Gowan (Baritone), Mike Arnold (Bass), Noel DeWinter (Lead), and Bill Werner (Tenor). They are looking forward to entertaining you!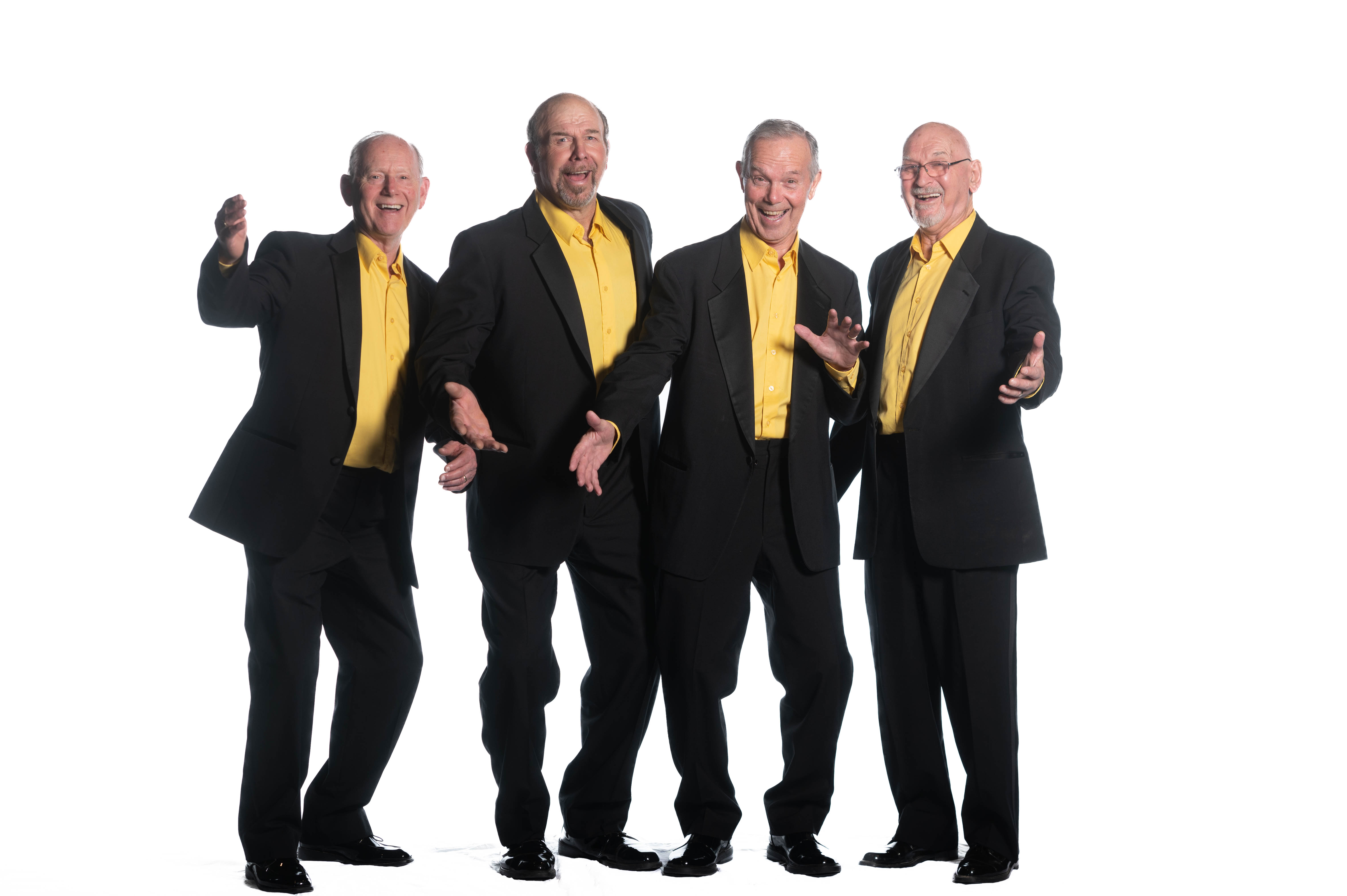 Email Contact: Sing-CapellaQuartet@Yahoo.ca or Phone (519) 420-0392
General public contact:
Ross Gowan

Province:
ON
---
North Shore Four
Barbershop Harmony in a quartet is unmatched personal entertainment. Four part harmony from four voices is a cornerstone of the society. The Gentlemen of Harmony features an active group of excellent group of regular chapter quartets, some of whom are pictured below. But beyond the music, quartetting is incredibly FUN way to participate!
Most quartets can be booked for singouts to bring a special sparkle to your event. Please contact the quartets individually as shown below to experience the fun of close harmony... up close!
General public contact:
Terry Pond
Province:
ON
---